Cinematography, Videography
Wedding Film
Wedding films capture more than a moment in time, and yes we capture the feelings you had, the continuous emotions on the faces of your family and guests. We also capture every detail you chose for the wedding, including some of the little touches that the wedding party gets to experience during preps, but the guests haven't seen.
We film in a cinematic style so that in the editing room, we can make your love story into a Short Film.
Pre-Wedding, Actual Day, Portraits
Wedding Photography
Every photo is a moment, a memory.
Wedding photography is important because it will capture your day, it will capture your memories, it will tell a story, and not just any story, it will tell a beautiful story of your special day, a day you will never forget. A story that you can show friends and family, your kids, and grandchildren, something you will have and can treasure for ever.
You see your flowers will wilt, your cake will quickly be eaten, your invites will be binned after the day, your dress shall be worn once, those shoes shall go back into their box, this isn't me trying to be glum and miserable, this is about perspective, this is about helping you focus your budget on things that you may not put importance on, such as wedding photography.
Destination Pre Wedding
Pre Wedding Photography
Pre wedding photo shoot is creating a timeless memory of ourselves when we were young and beautiful. The happiness and joy of people before getting married is unparalleled. The love in the couples eyes for each other is worth seeing. The couples are in love and that is a memory and moment worth capturing.
You are sure to cherish the moments later in time when these photos will tell you how it all started. They will surely bring a smile on your face as years pass on and you will remember the time spent together. As you see these photos framed on your wall they'll give you the reason to start a conversation over a cup of coffee. You are sure to be happy each day and come close with each passing day, pre wedding photos strengthen the bond, always.
Thanks for having us!
Testimonials
What's our couples are Saying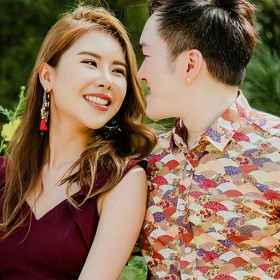 If you are worried about your photographer might make u feel uncomfortable or unapproachable, fret not. Aplind & his team made sure that I'm comfortable & being myself the entire ceremony.
His team are the friendliest people I know and they kept it so professional in a way they never miss out any beautiful moment captured for us to remember always.
For people who are looking to get their photographs or video events taken, if you happened to read this comment. I would highly suggest you to approach Aplind for a meet up to know what I meant. He's the best.
My wedding video is so awesomely made. ❤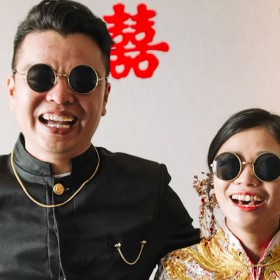 Thank you from the bottom of our hearts for being you! From the first conversation I knew that it is going to be fun working with you. You captured every emotion so THANK YOU.
We are so privileged to have had you capture our day and we're so blessed to have been introduced and worked with to the most amazing team of people!!! I will remember you all forever as you all made our day the best day of our lives!
Keep in touch.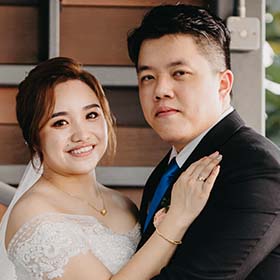 From the moment we saw their work in one of our friend wedding, we were sold and immediately ask for contacts. Aplind met with me and my wife for a no-obligation consultation.
During this time he would told us about himself and his work, his passion and asked us what we were looking for. He listened to us, our vision, the description of the whole photography and videography on that special day. This meeting was pretty much the icing on the cake, we knew we wanted Aplind to be our man.
We booked him immediately. Scheduling our save the date shoot, on that day shoot and all details leading up to the wedding were so easy with Aplind. He kept in constant communication throughout the entire process whatsapp. Details are really important to Aplind and he always sent me written communication after we spoke on the phone to go over what we talked about.
About a week leading up to the wedding, we constantly WhatsApp so that everything will be in order on our wedding day, we had fun discusing the schedule of events and all other details.
Our wedding day came and it was HOT and SUNNY. Our venue was outside some of the time without even the slightest breeze. Aplind nor his team ever faltered. We had a large group of Heng Dais and Jiu Muis, a lot of family, and some special shots and he got them all.
Wow this turned into a long review! But I want you all to know that Aplind Production is the best choice for wedding, engagement, family or anything you are wanting photographed. His team are all professionals, caring and shows his true passion through his work. You will NOT be disappointed when you choose him!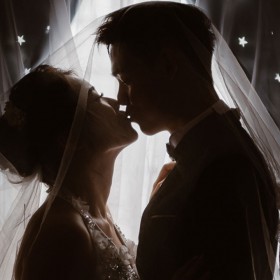 From the first day we met Sheng, it felt like he is our long lost friend that MIA for a long time. I still remember we talk about a lot of things which not only on the wedding video and photo services itself.
We also manage to get his fiancé, Janice as our make up artist. See both of them from couple to engage to each other, really something that so special to us. Able to communicate with us so well that all minor issues able to be overcome easily.
Hope that Sheng and Janice able to keep up thier passion and influence others to enjoy and have fun in thier wedding. Me and my wife will be always feel happy to know both of them and wish them all the best in the future.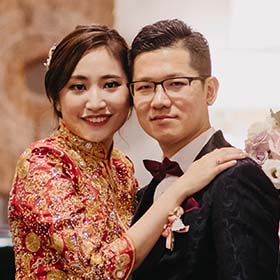 Having Aplind Yew Production team for my wedding is one of the best decisions I've ever made! Very professional, responsive, creative, and fun team!
服务周到,我们的要求他们都尽力设法满足!影片出来的成品质量很好
谢谢你们!我们和家人都很喜欢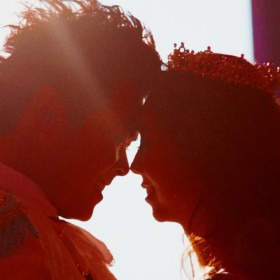 Definitely one of the best photographer to work with! If you are looking for crazy ideas, Aplind would be your best option.
We have worked together initially on ROM then shooting for our per wedding, save the date, tea ceremony and SDE. It was all very lovely and memorable experience.
We even booked on a last minute pre wedding photography at Bali and the outcome was beyond our expectation. A journey filled with tons of surprises and that's the first moment where I could catch my finance beauty (with the perfect make up also).
Aplind is very patient, kind and cheerful; Edward is a perfectionist on his shooting skill. You will need not to worry about your posing, your expression, your double chin, your oversized body shape, Aplind and his team would take care on that.
It's been months since our wedding shooting but whenever we replay our videos and photos, we could recall those joy and laughter, fun filled and excitement, romance and tears, the most perfect combination of every details, moments and musics, it gives us the feels.
My wife and I could not stop repeating to watch on our videos even till now. Nothing would be more perfect than capturing the most important journey of our lives. Aplind is the best team that we have worked so far, and looking forward to more videos to come. Kudoz to the team and Thank you so much!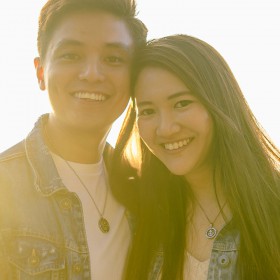 It was a good thing that we spotted their work while we were searching for the right videographer to collaborate with… Our requirement was simple – we do not want a usual wedding video
When we met up with Sheng to create our pre-wedding video, we had so much fun and knew that he was really good at what he do and very easy to work with. From then on, we know we have one less thing to worry about as we have found the right one!
Our ROM was beautifully captured that it still gives us so much fond memories (and tears) even after watching them repeatedly again 4 months later. Even our guests were complimenting on the video and pictures that were played during our wedding luncheon.
We would like to thank Sheng and his team i.e. Edward, Ken, Emest and Yean Ee for their easy-going attitude and the wonderful job that they did in capturing our ROM and wedding luncheon
One thing is for sure we have made one of our best decision choosing Aplind Yew Production to capture our special day.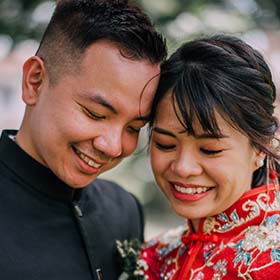 This is the best production company after I compare few. The effect and angle is perfect. You will never go wrong. Highly recommended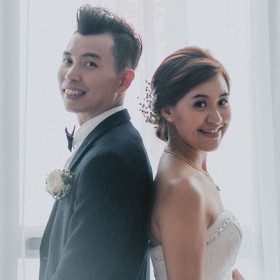 Thank you Aplind, Ken & Yap for provide excellent photography & videography service for our wedding. My husband & I love the result so much although we & our bridesmaid & groomsman had became model for quite long hours but we enjoy it cause during the process we have fun! Keep it up the professional service dudes!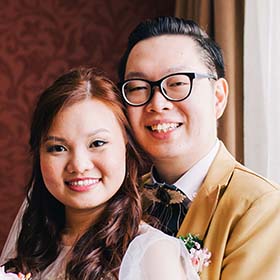 Amazing crew! we maybe from same downline of ancestors i guess?
#yewyewyewyewyewyew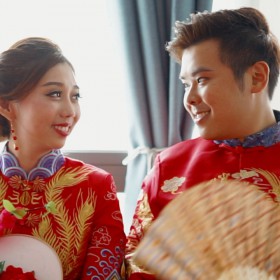 人生中最美好的摄影回忆就是Aplind 和他的团队为我们婚礼所拍的一系列婚纱照!
就算结婚了几个月,看回Aplind 为我们制作的save the date, bali prewed shoot, tea ceremony 和 wedding dinner 的video都有一种幸福感!
真的不是每一个摄影团队可以完美的拍下幸福一瞬间!
在engage Aplind 之前我们也在西班牙,法国还有几个地方拍了婚纱照,但是到目前为止最满意的还是aplind 拍的
有好的摄影团队就是不用到一个很贵的地方也可以拍到很浪漫的婚纱照!拍摄过程自然,开心,充满回忆
谢谢你们的专业和用心!把我们幸福的回忆记录得那么真实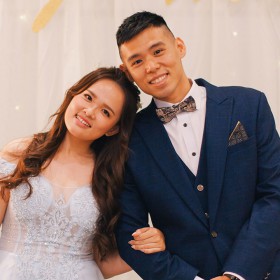 超給力的攝影師~專業!效率很快!
滿足我的所有需求,我說想要多一些我的照片,就真的拍好拍滿~表情抓得很到位,張張都好喜歡~
真的再結一次婚也要找他!哈哈哈~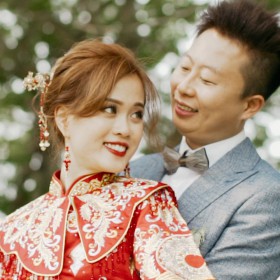 谢谢Aplind 团队为我们留下了这么美丽的时刻!拍摄过程中合作得非常愉快,团队也非常专业!从拍摄到拿成品都是很满意的!Aplind 很注重新人的需求和想法 出来的作品也是非常有个性化和创意!谢谢Aplind 当天抓拍了我好多好看的角度 我觉得自己真的是女王 我的伴郎伴娘团们都觉得自己像个明星, 这就是Aplind 团队的专业实力所在!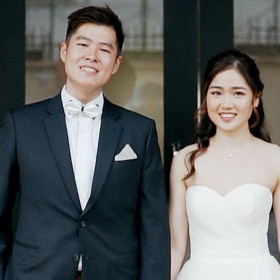 We would like to thank Sheng and his team for a wonderful job well done! They catered to our request on such a short notice, yet managed to perform beyond our expectations.
It has been a week since our intimate church ceremony, yet when we replay the video, it still gives us the feels. (p/s; we don't know for sure if its a good idea to keep watching the video because someone will definitely end up in tears!) It was indeed fun to work with such a team as there was mostly laughter throughout our short session together.
We sincerely thank you guys for helping us compile our precious memories on such an important day of our lives. Lots of love, from #tansoflove Denji & Sabrini.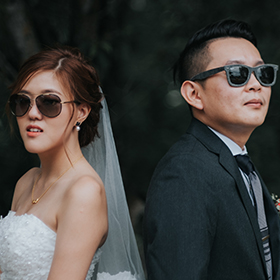 Found Aplind through a friend's wedding and it has been a pleasure ever since! Aplind is always attentive to our needs and he listens to our suggestions. He's not just creative in his video-making but has a good photography skill too. We engaged Aplind's photography service during our ROM at Thean Hou temple and the photos turned out beyond expectations!
With his sense of humor, it was definitely a joy working with him. He guided us step-by-step on how to pose naturally which was exactly what we needed as we are no models ourselves. Before the actual shoot, Aplind would also suggest occasional meetups to discuss and manage expectations from our end. All in all, our wedding video is just beautiful
To me, finding a wedding photographer/videographer is easy as there're lots of choices out there. But to find one who truly understands and listens to our needs plus providing professional feedback, now that is priceless.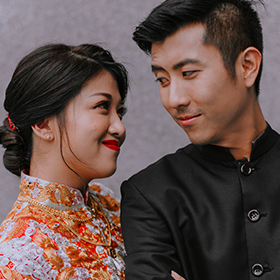 毋庸置疑的拍摄手法。对他们的信心来自求婚就开始选了他们做摄影短片。直到婚摄当天,我们也不曾要求他们要如何或怎样呈现,就很放心的让他们发挥。他们会依据我们新人的性格去搭配,再以他们的多元拍摄手法,帮你呈现出不同的效果。所以我们只需要很听话的照着做就好了。
当晚所播放出来的成果是已经超越我们的预判。那般又酷又帅的风格配上那炫酷的音乐背景,确实物超所值了。谢谢你们的专业。加油!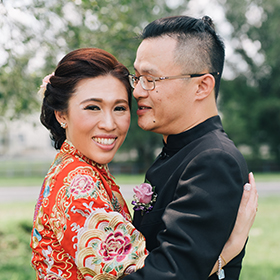 Definitely a YES for me because the team were so fun to be with and easy to work with as well.. They delivered what i wanted and they are professional in what they do. Love them and really appreciate for their hard work and enthusiasm plus they arranged everything perfectly on my wedding day. I vouch you can trust their work and their sense of creativity.
Thank you Aplind and Team, you all have done great and Raymond and I would like to thank you once again for everything. Love all the videos and songs put together. Keep up the good work!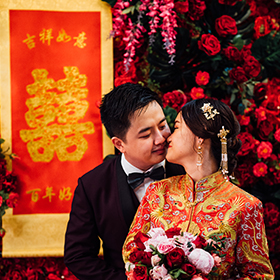 Very good service and friendly, their team was so professional especially aplind, im glad i found them and taking such a great video and picture for us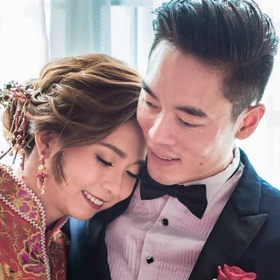 We have very good experience with Aplind & Emest.. they are professional and able capture all the precious moments without giving us tension.
We felt so surprise when we 1st seeing the actual day video..it was so nice!! Most of my friends and family like my video so much and asking who are them.. once again, thank you very much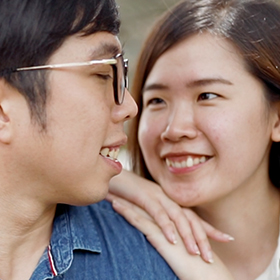 Aplind Yew and teams are very professional and good. The whole video(set up video and actual video) we are very satisfied with the quality and the outcome….
For us we are glad that we hired them as our cinematography and we highly recommended to our friend….if we can rate we will give a full star to them…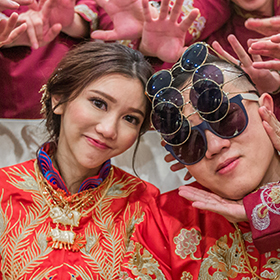 Love the video and beauty shots from our actual day, of course the editing is insane!
They pay attention to every details and precisely what we wanted to be captured on our wedding, made a heart warming video that to our friends and family very happy.
Definitely worth recommending with no regrets, I am really happy that we employed their services.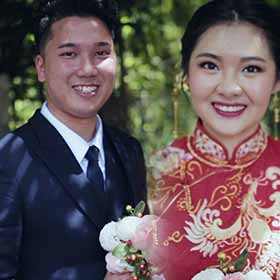 I would like to thank Aplind and his team, Edward, Kent & Yan Yi for their professionalism shown last Sunday during my Wedding Ceremony. Given our super tight schedule, it was definitely mission impossible but the team pulls it through, despite the hectic schedule the event was perfectly captured.
Me and my wife was touched seeing our video being played on the big screen and was shocked by the high-quality SDE video produced.
I definitely didn't regret engaging Aplind Yew Production for my Wedding Ceremony, and I highly recommend all of you to engage them as well! Well done & Thank you.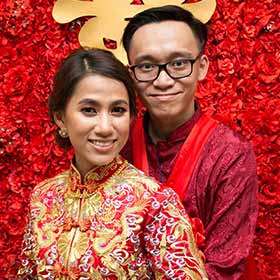 Aplind and team were all very professional and accommodating.
We had good laughs throughout the whole day and during filming.
What i like is that they work very quick and only require a few shots, but voila! the video turns out amazing!
Thanks guys for documenting our memories perfectly!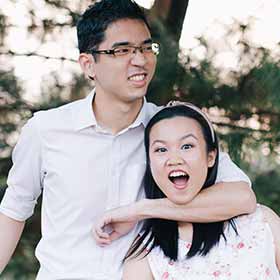 Aplind yew & team generally did a great job in not making/ creating stress and tension for the bride & groom on their wedding day which was really a plus plus plus point.
They would just maneuver their way around. I don't even know those amazing shots/scenes were taken until I saw the photos/video. Saya kasi 100 likes !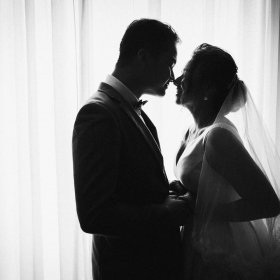 太愛你們了,完全超越我們的期待,還給了我們和所有來賓驚喜。
Good Job. Please see the video "Khai Sheng & Maggie", you will know what is perfect works.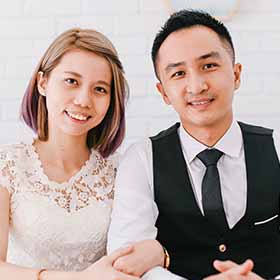 很用心而且也很會搞氣氛的攝影師~
照片成品都是超高水準,無論是構圖、或是色調,個人超級推薦!
絕對是物超所值!